Today I saw a heart-breaking article in the local paper about a same-sex couple. One of the partners, a state trooper, was killed in the line of duty. His partner of 15 years sued the state for death benefits. The surviving partner has a son and the two men had been raising the child together. The state Supreme Court upheld that in Missouri marriage is only between a man and a woman and since they could not get married the partner was not eligible for the death benefits. (
http://www.stltoday.com/news/local/metro/missouri-high-court-denies-benefits-to-same-sex-survivor-of/article_9f33760e-ede1-5278-80b1-7e784edf0c0b.html
)
I cannot refute that I live in a state which does not recognize my marriage to my spouse, but a law so discriminatory is wrong. I am still angry that a majority of my fellow Missourians got to define what my life should be. I did not get to vote on what heterosexual relationships could be. Today I was reminded why I am ashamed to be from this state.
As I type the state of Hawaii is deciding on allowing same-sex marriage. The state has civil unions, but not marriage. Some in Hawaii are arguing that same-sex marriage does not significantly improve the legality of same-sex couples in their state. Furthermore, if same-sex couples want to be married for federal purposes they can just go to another state and get married. Because it is just a hop-skip & a jump to California or Washington from Hawaii. No driving 5 hours to Iowa for you, Hawaiians.
I want to send the legislators of Hawaii a link to the article about the Missouri couple with a note that says, "This is why you should vote yes on same-sex marriage."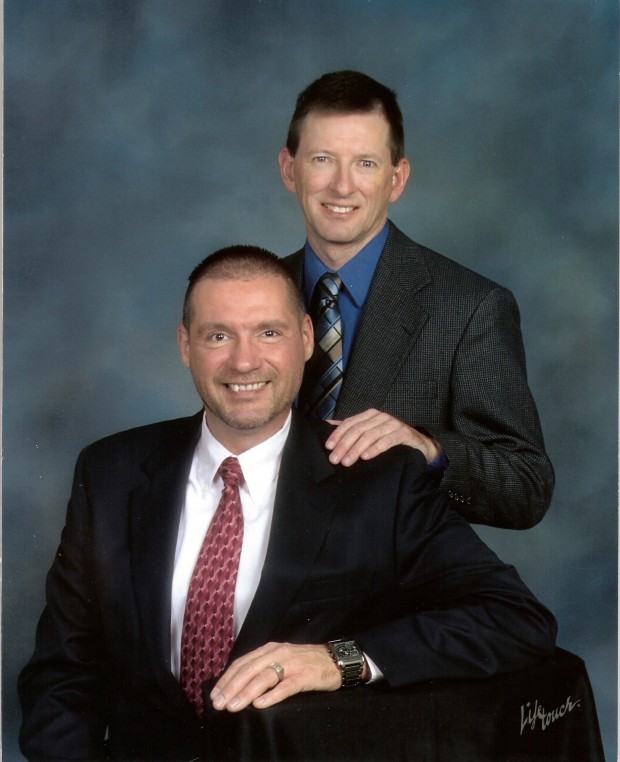 Kelly Glossip, seated, and Dennis Engelhard pose for a portrait together.
To Kelly Glossip I send my heartfelt condolences for all that you have lost, but know you are not alone in your struggle to seek equality.